Desmond Ong is a best-selling author of the book, "Against All Odds", international speaker and one of the most decorated expert in the field of social media marketing & business growth.
With over 15 years in the area of digital marketing and business growth, Desmond Ong made his first million dollars online with the Internet at the age of 21. Since then, he has become one of the world's most sought-after business growth specialist, and has even been recognized as the most effective digital marketing trainer in the world.
Desmond's work and philosophies has reach far and wide, having established a successful educational business arm, ChromaBit Education, that has reached over 25,000 people worldwide. Desmond's signature business training program, Platinum Mastery Program is one of the most raved, effective modern business trainings in the world. Desmond has taught his program in Malaysia, Singapore, USA, Vietnam and Japan.
Besides running transformational trainings and workshops, Desmond also spend a lot of his time in helping small businesses to grow using social media through his consultations and involvements in his clients' businesses.
At the present time, Desmond is focused on helping average people to start their businesses, entrepreneurs to grow their businesses as well as investing in businesses.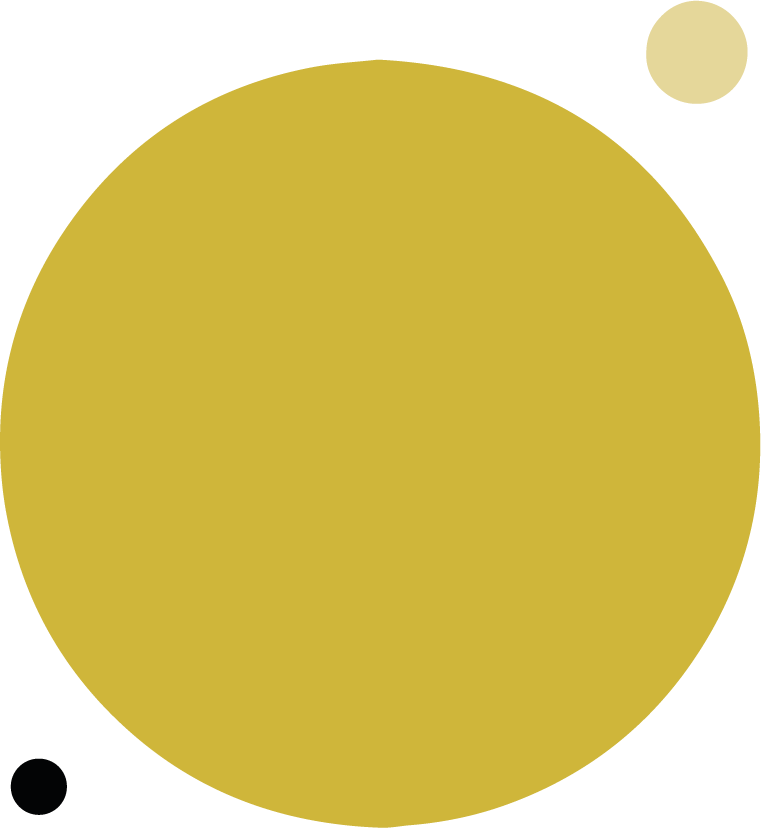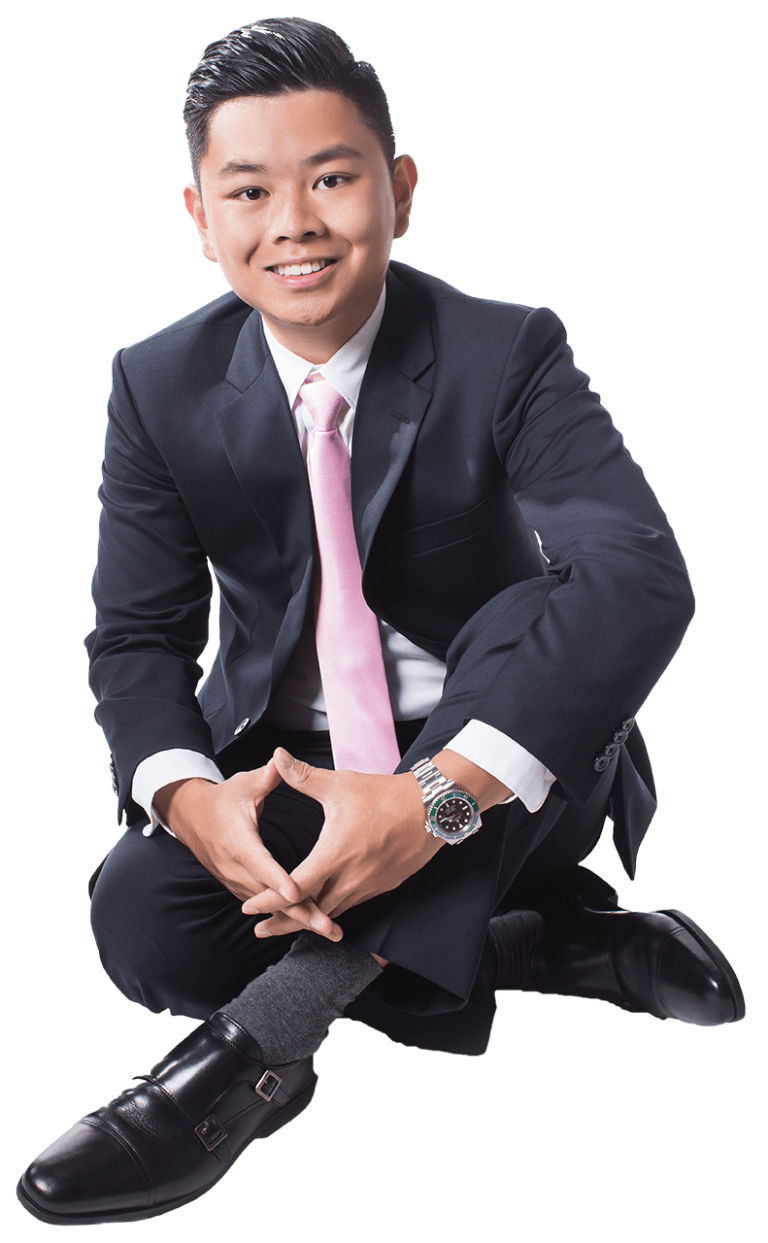 Desmond Ong is a serial entrepreneur, investor & a business coach with the passion to help entrepreneurs to take their businesses to the next level through moderna sales, marketing as well as finance strategies.
Born in the suburb of Kuala Lumpur to a family that were crushed by the Asia Financial Crisis, Desmond has always dreamed of making more money to help his family get out of the rut.
With limited resources, all he had was access to his school's libraries to consume as much business information as possible. Inspired by stories and lessons in Robert Kiyosaki's Rich Dad Poor Dad, Desmond started his first short-lived venture as an eBay seller.
As a 15 year old, Desmond went to a wholesale shop to buy some inventories (back then, cellphone accessories such as keychains) to be sold online – but was immediately shoo-ed away by the wholesale management due to his young age.
Not wanting to give up, despite discouragement from his family and relatives, he vowed to prove them wrong by pivoting to being a blogger instead.
The tricky part about being a blogger back in 2005 was that to have a proper blog that makes money – you'll need a website. He didn't have the money, nor the technical know-hows how to to build a blog from scratch – so he would spend his spare time to study how to build blogs from free YouTube videos.
After 3 months of studying how to do it, with a bit of courage, and a bit of money saved up from his part-time job as a busboy, he built his first blog, "Grade Money". Ecstatic, joyous and happy – he began his online business journey.
The blog however, failed to produce a single cent return in its first 3 months, and with pressures mounting from his parents – he was close to giving up.
But fate would have it that one day, he would received an email from a stranger from the internet who wanted to buy his blog for its domain name.
Desmond quickly took the offer of $300, and he never look back.
That $300 was Desmond's first "seed money" and even though it was chump change for many, it was the motivation needed for Desmond to continue on his journey to create his first million dollar internet business.
Understanding how difficult it was for him to make his first $1 online, he decided to start a forum thread in a popular digital marketing forum to share tips on how to start & sell a blog – purely from his experience.
Little did he know that the same forum thread would then accumulate over 200+ posts in a month, and over 20+ private messages were landing in his inbox daily – asking questions about his blogging business that he sold.
Sparked by the demand, he created a 10 page eBook, and sold over 2,000+ copies of the eBook – making him over $18,000 in the span of less than 2 months.
Realizing that there's a big opportunity in selling digital information products, he started crafting various digital products in various niches ranging from entrepreneurship, to sales, all the way to personal development products.
Moving to America At The Age of 20:
Setting foot in Malaysia again, Desmond tried to bring his newfound experience in the U.S. to Malaysia by setting up a digital marketing company in Malaysia.
However, that company would then failed, mainly due to the inability to adapt his Malaysian workforce for the U.S. market at the time. His inability to do that meant, he had to pivot and he started building a strong offshore team oversea to run many of his online ventures.
Within a year, he started running digital advertising projects for clients as well as doing some private mentoring in his office.
Then, he was given an opportunity to speak on stage in Singapore – which got him his first taste of what it's like to be a stage speaker.
From that experience, he transformed himself into a business coach, and a trainer – who is now known to be extremely polarizing due to his "no-excuse" work ethics, and straightforward coaching methods.
His program, Platinum Mastery Program was attended by thousands of students internationally – and he was then featured on various TV channels in the U.S. such as ABC, CBS and NBC.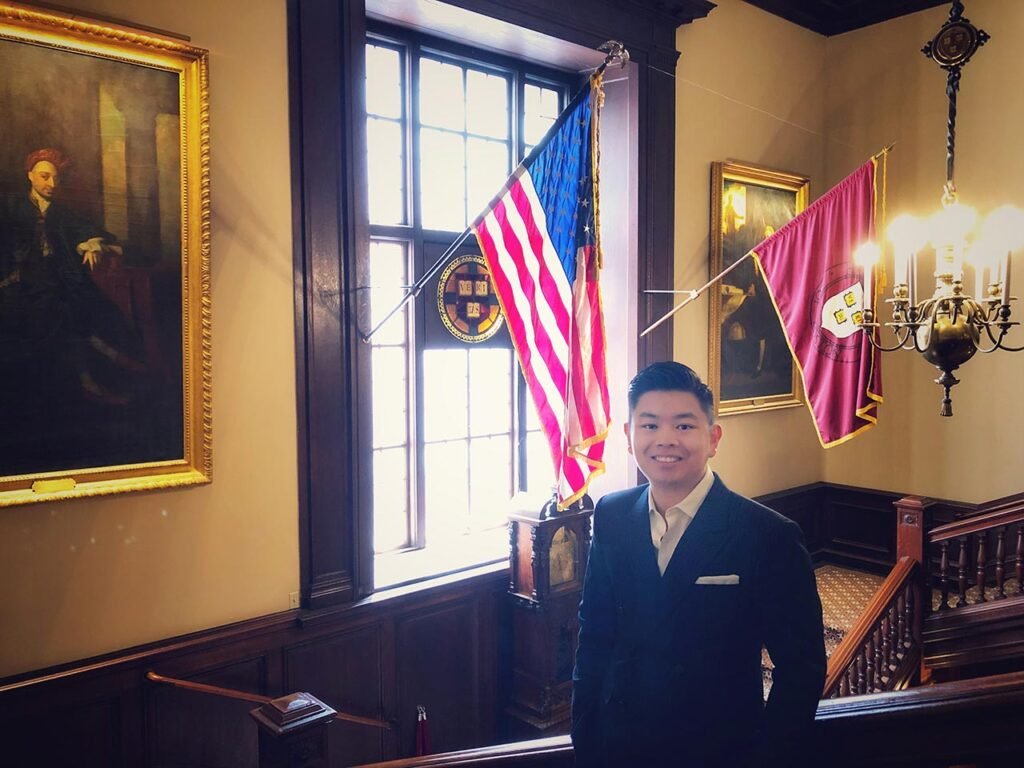 Currently, Desmond is focusing on building up his personal private equity business where he is helping to consolidate businesses in fragmented industries as well as helping businesses with business turnaround strategies. He is also a business investor, focusing on revenue-generating businesses.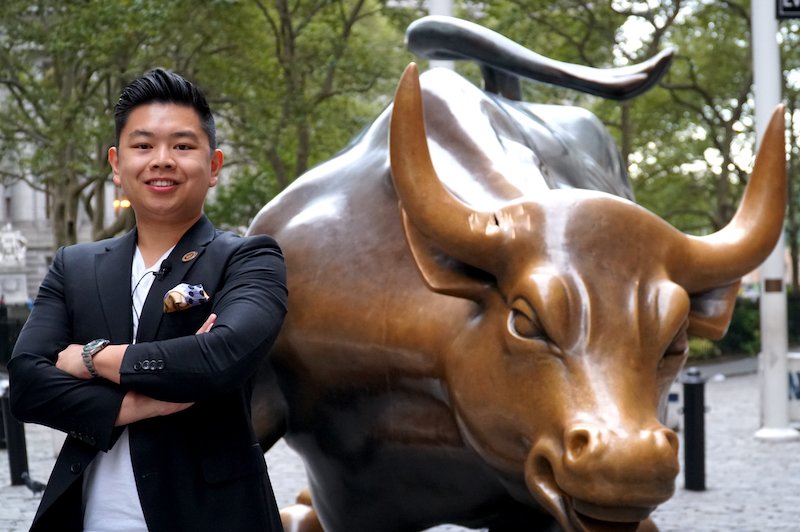 Desmond Ong has been in various media publications, TV Shows as well as renown stages internationally.
As Desmond is consistently being invited onto many media channels, some of the photos and videos will only be updated on Desmond's social media.
With Celebrity Caitlyn Jenner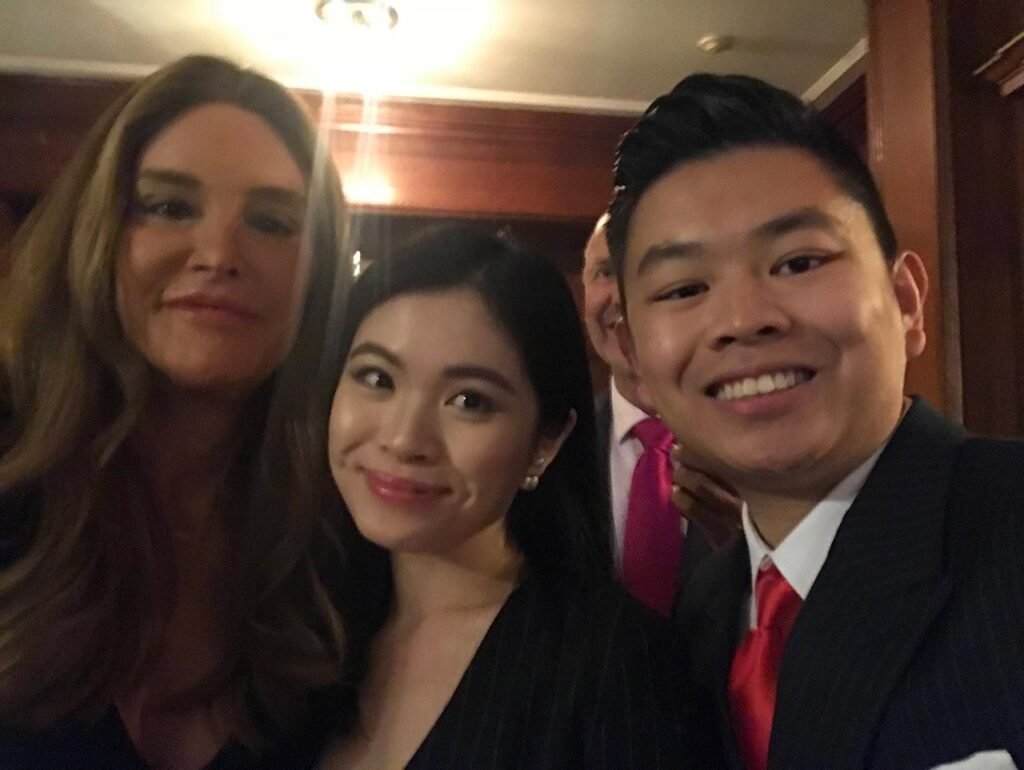 With Trump's Mentor, George Ross